All your case information, regardless of its source, is stored in case specific folders ("CaseFolders"). In a corporate account, when one member purchases data, that data is made available to other members of the firm, whether it be a docket or document, through shared CaseFolders.
To view stored data, navigate to your CaseFolders' page. From there, click on the "Firm" view to access all information accruing to anyone else in the firm: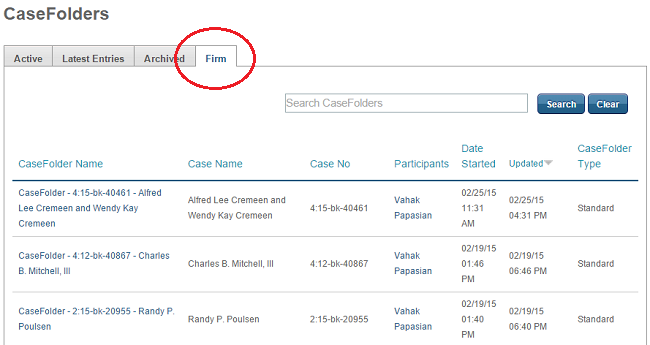 A member may then view, print, download or even add to the research within a colleague's CaseFolder. The Administrator may also view, access or add to any CaseFolder within the Firm Tab. Thus, within an organization, repeat searches and purchases may be avoided, saving time and money for the firm and its clients.