Listing a bankruptcy asset for sale is easy. To get started, first log in. If you don't have an account, please email contact@inforuptcy.com, and let us know you would like to list a bankruptcy asset for sale.
After logging in, from your "Dashboard" along the left navigation, find and click the "Create Listing" link as shown below: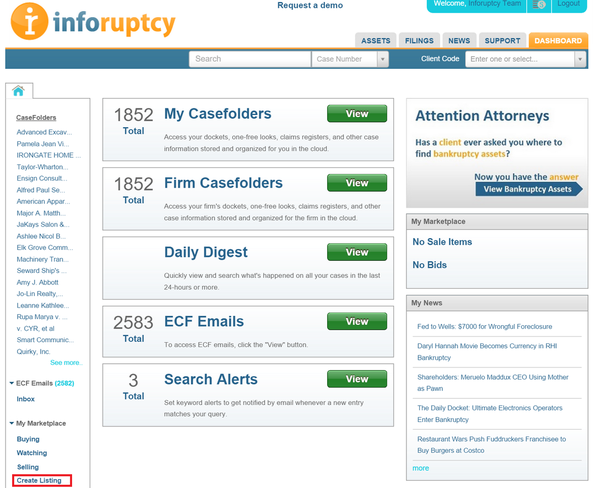 Fill in the 1-page form as described in the this article and submit your ad for approval. It usually takes 24 hours to have your ad approved and published.